How Does it Affect Me??
WHAT DOES IT MEAN FOR ME?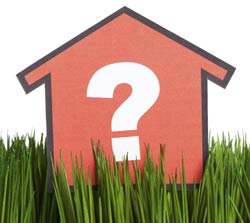 You've probably read/seen/heard a lot about Premier Wynne's announcement last week about housing in Ontario. Here's how it affects YOU
I AM LOOKING FOR A HOME
Some people are talking about how the market is slowing. This is only part of the story. Anecdotally, we have seen fewer offers coming in on properties (eg. an Offer Night with 3 offers instead of 10), but with only some exceptions, houses are selling for the same price they would have sold for 3 weeks ago. The reduction in the number of offers is likely a reflection of two things - 1. People taking a pause to assess the impact of the announcement and 2. Increasing inventory. There are more properties available today than a month ago. This a good news for you as more inventory relieves some of the buyer frenzy and ultimately should lead to a slowing of the price increases we have seen this past year. Don't expect to pay less for your property, but do expect to have more options and possibly compete with fewer people for the property you want.
I AM SELLING MY HOME
Don't panic! The details of the announcement were not a huge shock to most people and will not cause your home price to plummet. It probably won't even be affected. What you will likely find, however, is fewer offers or possibly the prospect of not selling on an Offer Night as buyers cautiously wait to see what happens. As inventory continues to increase and buyers looking to get into you neighbourhood have more options, the frenzy to buy your home decreases. Expect over coming months a return to actually having to put your home's best foot forward instead of just putting up a For Sale sign.
I AM A FOREIGN INVESTOR
You have to pay 15% tax on your purchase in the Greater Golden Horseshoe region. There are loop holes and options to get around this so if you have a plan and are smart about it, this won't affect you. Vacancy taxes are also potentially in the works to discourage speculators leaving their properties empty.
I AM A LANDLORD
If your property is built after 1991 you used to be able to increase rent between leases as much as the market would bear. Now you will be restricted to the prevailing rate of inflation (like owners of buildings built prior to 1991 already adhered to). You can still set your new lease rate at whatever number you want between tenants. Also affecting you are the rules surrounding evicting tenants for personal use (eg. using the property for family or carrying out major renovations). Details are still forthcoming but stay tuned for information on this. There are also plans to introduce a Vacancy Tax which could affect you.
I AM A TENANT
The good news is that if you at renting a property built after 1991, your landlord can no longer raise your rent more than the inflationary standard. There will also soon be new standardized lease agreements and it will be more difficult for landlords to evict you for personal use of the property
We are Buyers, Sellers, Landlords and Tenants ourselves so understand well the implications on each front so if you have questions about how any of this might affect you personally, please drop us a line or give us a call!
---
---